The Department of Commerce was started in the year 1965. The Department is offering FDP in Commerce under CBCSS (B.Com Co-operation) and M.Com (Finance). It is also one of the recognized Research centres under the University of Kerala, offering PhD in Commerce. In the academic year 2019-20, two of our research scholars were awarded PhD degree. A Post Graduate Diploma in Goods and Services Taxation has also been introduced in the department in 2020 as an add-on course in collaboration with the Gulati Institute of Finance and Taxation. The Research and PG Department of Commerce presently has seven faculty members, around 250 students and a registered alumni association. Many activities are organized by the Commerce Association of the department for the benefit of the Institution as well as the society. Pranah- the annual intercollegiate fest of organized by the commerce association became a trendsetter
Faculty Members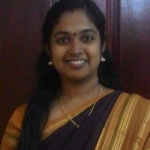 Dr. Renu Sree. S
Dr. Renu Sree S. is an alumna of the Department of Commerce, University of Kerala from where she graduated as the First rank holder in M. Com. She also completed her M.Phil and PhD from the same university and was a UGC JRF awardee. Her areas of specialisation includes stock market investment and portfolio management.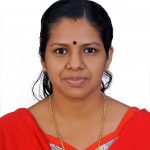 Ms. Sreelekshmy H.G.
Ms Sreelekshmy H.G. has 11 years of total teaching experience and is interested in Finance and is a dedicated mentor to her students.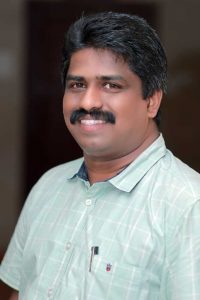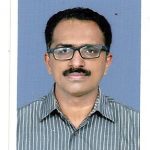 Dr Pradeep Kumar. K. S.
Dr Pradeep Kumar. K. S, having 2 years of service is interested in Public Speaking and writes on current issues thereby contributing to his dream of using his role as a teacher for social upliftment. He is a member of Street Vendors Grievance Redressal and Dispute Resolution Committee, Govt. of Kerala and advisory committee member, Book Publication, KILE.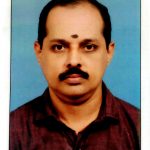 Mr Arunkumar A
Mr Arunkumar A, having 1 year of service and has published papers and paper presentations to his credit.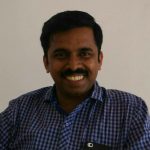 Mr. Sanu S J
Mr. Sanu S J has an M.Com from University of Kerala with 2nd Rank and an M B A from Amrita School of Business Coimbatore. He had worked in the field of Equity Research and Retail Sales Management for a period of 4 years and has 9 years experience in academia before joining K S M D B College. He had conducted customer education sessions on " Basics of Investing ", " Stock Market " and " Construction of Ideal Portfolio ". Sanu has published papers in various reputed research journals and presented papers in various seminars.