The Department of Physics set in the scenic and sprawling campus of the K. S. M. D. B. College, Sasthamcotta was established in 1969, under the headship of Prof. R. JanardhanaIyer. The department offers B. Sc. degree course in Physics with Mathematics and Chemistry as complementary subjects. The department also offers an open course in Environmental Physics. In addition to the well-equipped laboratories for experimental and computational physics, the department has a reference library facility. The library, established in 2014 in memory of former teaching faculty Prof. T. Vijayakumari, is solely funded by her family. The primary aim of the library is to support the educational programmes of the department by providing physical and intellectual access to information. The secondary mission is to inculcate a reading habit among the student community of the department. Compulsory library hours are included in the curricula for each class during the extra hours from 3.30 pm to 4.30 pm.
The staff members of the teaching and non- teaching cadre have always been the strength of the department, who have played significant roles in its excellent performance in various fields of activity, especially in the realm of academics. Over the years the students of the Physics Department have been offered high-quality education, with special personal care extended to the socially and economically weaker sections of the society.
Vision
Face the challenges of the modern world with scientific skills
A department in dynamic equilibrium with its social, ecological and economic environment reverberated in excellence in education and research service to the nation.
Mission
To nurture young minds to put into action their ideas and innovations in science with confidence for the betterment and enrichment of society.
To achieve academic excellence on par with today's requirement
To develop interactive instructional techniques, which plays a vital role in career prospects
To improve the emotional quotient of students to withstand the stress and strain of developing world.
Message from HoD
The department focuses on achieving excellence in teaching, through nurturing the scientific aspirations and skills of students and helps to grow them beneficial to society.
Programmes Offered
B.SC. Physics
MSc Physics (Nano Science)
Faculty Members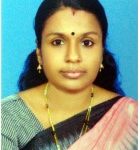 Dr. Remya G. R.
Dr.Remya G R with 2 years of service has published 7 articles and presented 10 research papers in various conferences and seminars . Her area of interest is Electronics.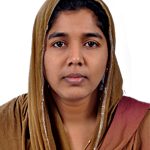 Dr. Shameena Basheer N
Dr. Shameena Basheer N has 2 years of service . She has published 15 articles in various journals. Her area of interest is solid state Physics.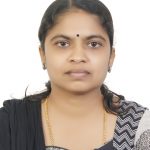 Dr. Nisha S Panicker
Dr. Nisha S Panicker has 5 years of service as assistant Professor. Her area of specialisation is Material Science.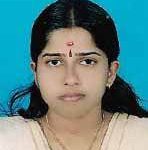 Ms. Sreelekshmy S V
Ms. Sreelekshmy S V has 5 years of service as Assistant Professor and has published works to her credit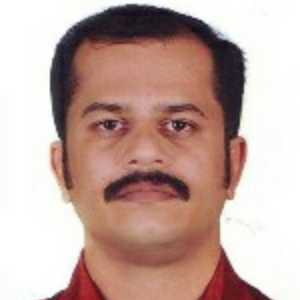 Dr. SANDEEP K
MPhil in physics, 18 months experience as assistant professor ( guest), 6 paper publication.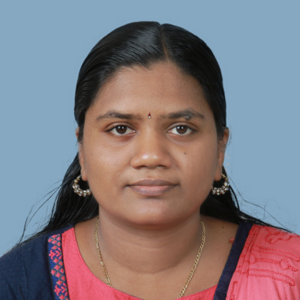 Dr. ANITHA ANAND
Number of paper published in International Journals : 7 (first author), 5(co-author) Teaching Experience : Guest Lecturer in Physics at College of Engineering Perumon, Kollam (11months)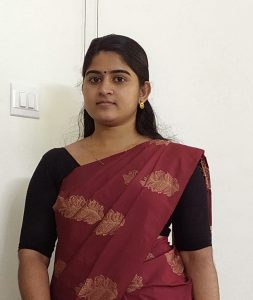 Athulya P
MSc, BEd
Guest faculty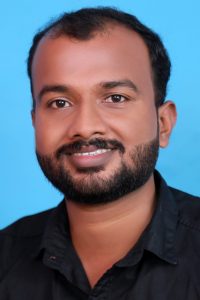 Binish B
Guest faculty , MSc . Paper published: 6, Presented paper in various National and International conferences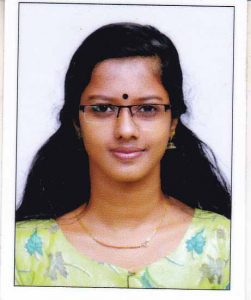 Lekshmi R Pillai
MSc, B.Ed
Guest faculty , Paper Published :1
Poster presentation for higher secondary students 2019 Physics
Prof. Vijayakumariy Foundation education seminar 01 March 2019
workshop on experimental Physics 2019-20