Research and P G Department of Chemistry and Polymer Chemistry
The Department of chemistry embarked on its long much to glory during the academic year 1964-1965 with two teachers as staff imparting instructions in chemistry to the pre-degree students of group I & II. The department was upgraded to degree level with chemistry as the optional main in the year 1979-80 with a sanctioned strength of 24 students. In addition to the above BSc Chemistry, namely Polymer Chemistry was started during the year 1993-94 with a sanctioned strength of 20 students.
The Department reached another milestone when the Hon. Management was pleased to take pains to introduce MSc course in Chemistry. Consequently, MSc course in chemistry with a sanctioned strength of 10 students was started in the year 1995-1996.
The year 2004-05 should be etched in golden letters in the annals of the department. During that year the University of Kerala recognized the department as an approved research center thereby making it at par with the premier colleges in the state.
The Department has a strength of 12 teachers and 4 non-teaching staff. Out of the total 12 permanent faculty members, 11 possess PhD. Another aspect that is worth mentioning is the vigor shown by the members in the department in pursuing research work. Two research labs are there in the department. 5 of the faculty members are Research guides and 17 students have registered for PhD in the department till date. 7 of them were awarded PhD. Many of our faculty members have published papers in various National & International Journals (above 80) and have presented papers in National & International Conferences. DST-FIST, SARD, KSCSTE, Govt. of Kerala are some of the funding agencies which have supported us to have sophisticated instruments in our Research labs. We are now one among the four departments in the college selected under the DBT-Star College Scheme 2019 viz: strengthening of support to science departments for UG education.
The Department was able to produce ranks in the University level for BSc Chemistry and Polymer Chemistry. History repeated since 1996 for BSc Polymer Chemistry. Students secured ranks in the University level in 1996,1999,2004,2009,2010 & 2014. Till date more than 20 students passed UGC – CSIR Examination. The department is thus consistently producing one of the best results in the University. The notable alumni of the department include several renowned scholars in both academic and industry in India and abroad as well.
Programme
BSc Chemsitry, BSc Polymer Chemsitry,
MSc Chemistry, PhD (Chemistry)
Faculty members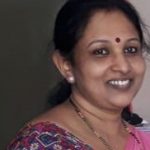 Dr. S Deepa
Dr. S Deepa has 26 years of service and her area of specialization is Physical Chemistry. She did her Ph.D. in Extraction and Liquid Membrane Transport Studies in Alkali and Alkaline Earth Metal Cations Using Non-cyclic Synthetic Ionophores from Vikram University, Ujjain ( M.P). Chairman, Board of Studies in Polymer Chemistry, University of Kerala. The girls' hostel has been functioning under her supervision. She is the coordinator of STAR College Strengthening Scheme, DBT.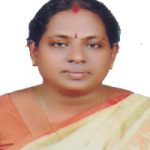 Dr. Preetha G Prasad
Dr. Preetha G Prasad has 17 years of total service and is a rank holder (II rank) in M Sc, Mahathma Gandhi University. She specialises in Inorganic Chemistry but is equally passionate about creative writing.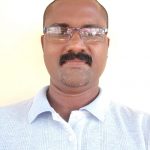 Dr. Indose Aravind
Dr Indose Aravind specializes in Polymer Blends and Nanocomposites. He was awarded PhD in Miscibility, Phase Behaviour, Mechanics and Viscoelastic behaviour of new Multicomponent Polymeric Systems

Dr. Meera A P
Dr. Meera A P has 8 years of service and has published 12 international publications in peer reviewed journals. She has presented papers in several national and international seminars.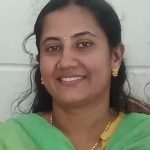 Dr. Radhika Nath G
Dr. Rathika Nath G is having 14 years of service spread over 3 colleges . She is a research guide of University of Kerala and M.S. University, Tirunelveli. Till date, 2 students were awarded PhD under her guidance. Research scholars under her guidance work on Coordination chemistry, Nano materials, Environmental chemistry , Organic synthesis and Phytochemistry. She is also presently holding the position of Nodal officer of NSQF-UGC aided courses and CACEE courses of University of Kerala in the college.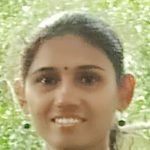 Dr. Suma N D
Dr. Suma has 7 years of teaching experience and has published 6 international publications in peer reviewed journals. She was a Summer Research fellow(2019) In Indian National Academy of Sciences. Her areas of interest includes sensors and corrosion science.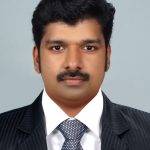 Dr. Sandeep S.
Dr. Sandeep S has 3 years of teaching experience and has 9 international publications and four book(ISBN) chapter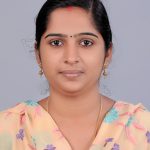 Dr. Binusreejayan
Dr. Binusree Jayan has 3 years of teaching experience. A recipient of IyerMemorial gold medal from the University of Kerala (2009) for I Rank in B Sc Chemistry, she secured II Rank in M Sc Chemistry with Post Graduate scholarship from UGC for PG programme, qualified GATE, is a senior research fellow in KSCSTE. She has 9 publications in peer reviewed journals, winning Best paper presentation award in four National and one International seminars.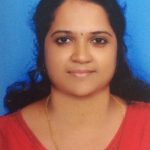 Dr. Shelma R
Dr. Shelma R, First rank holder in Polymer Chemistry (University of Kerala) has 3 years of teaching experience and has authored a book chapter in an international publication (CRC Press, Taylor & Francis group). She has ten publications in international journals and has presented papers in two international seminars. Her area of interest is Drug Delivery.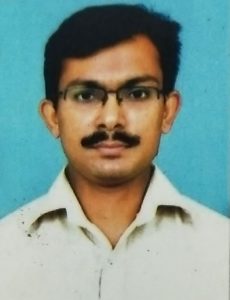 Dr. Praveen L
Dr. Praveen L, has 7 years of teaching experience. He was awarded CSIR-Nehru Post-doctoral Fellowship. His area of interest is supramolecular chemistry.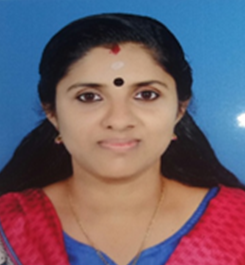 Dr Asha Radhakrishnan
Dr Asha Radhakrishnan,MSc,BEd,PhD. 7 years of teaching experience. CSIR-JRF, 64th Rank holder. Ph. D Topic- SYNTHESIS, CHARACTERIZATION AND APPLICATIONS OF METAL OXIDE NANOCOMPOSITES. 15 National and international publications. Principal investigator by more than 10 student's project funded by KSCSTE. Reviewer-International Journal –NANO DIMENSION. Presented papers in various national and international conferences.