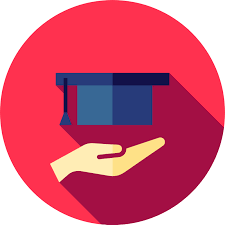 WALK WITH A SCHOLAR PROGRAMME
Convener: 
Maya P K
Members: Dr Shelma R, Dr Manju M, Dr Pradeep Kumar, Dr Sreejith A, Smt Lisa Pavithran, Smt Jyothilekshmi.T M, Dhanya S, Dr Remya G , Dr Shameena Basheed N, Dr Jayasree, Dr Dhanya L, Dr Ajayan T, Dr Binusree Jayan, Dr Geethakrishnan P, Dr Sreejith T G
Walk With a Scholar (WWS) Scheme has been designed to arrange specialized mentoring programmes for students in under graduate programmes in Arts, Science and Commerce streams. The scheme's idea of mentoring builds on the concept of mentor as a "guide and friend".
One of the most prominent themes in WWS is to develop students into Scholars. WWS aims to nurture a scholarly attitude among selected bright college students across various disciplines by providing them with learning opportunities to help sharpen their academic and critical thinking skills in order for them to confidently pursue their personal and academic goals. The programme is invested in the development of students as socially responsible citizens so that pursuit of knowledge is complemented by the need to make positive interventions in society. With these objectives, the WWS scheme hopes to provide students with opportunities for learning to realize the following outcomes:
Academic Excellence
Personal Growth
Social Orientation
Major events organized in the past
The activities for the academic year 2019-20 were systematically planned and charted. WWS Co-ordinators meeting in connection with the Guidelines of the 1st year WWS Programme was held at Loyola College Sreekaryam on 21.08.2019. Since the scheme recommends that the scholars and internal mentors be from the same department, the College council held on 27th August 2019 identified the following five departments to participate in the first year of the WWS programme:  Two departments from the sciences and two from the languages and one from the social sciences These were Chemistry and Polymer Chemistry, Botany, History, Sanskrit and Hindi. Five permanent teaching faculty were selected from these departments as Internal Mentors. Six students of promise were selected from each department and allotted concerned mentors. Now we have 15 Internal mentors - five internal mentors for final year degree batches and five internal mentors for second year students and five Internal mentors for first year students having 90 scholars( 6 mentees /one Internal Mentor). A list of internal mentors and the students allotted to them are listed below. Two of our Internal Mentors got an opportunity to attend a  two-day Master Mentors Training  Workshop on 29th August 2019. Smt Maya P.K, Assistant Professor in Economics, was appointed as the co-ordinator, WWS 2019-20.
Internal Mentoring
Mentoring sessions were held at least once every month according to the convenience of the mentees and the mentors. The sessions included lectures, discussions, and activities. Mentors gave assignments to their concerned mentees. All mentees keep a diary to note the deliverables of each internal and external mentoring sessions. Mentors took feedback from students after each session.
Internal mentoring for first-year students: There were ten internal mentoring sessions for first-year students. The components of first-year Internal sessions were: know your scholar, philosophy of discipline, self-directed learning, critical thinking and interdisciplinary studies, identifying personal strength and personal action plan, book review and SWOT analysis.
Internal mentoring for second year students: There were seven internal mentoring sessions for second year students. Components of the internal sessions were : the basis of research, discussion of a journal article concerned to the mentee's topic of interest, higher education opportunities, review of personal development plan etc.
Internal mentoring for final year students: There were only six internal mentoring sessions in the third year. Components of the internal sessions included tips for composing CV/Biodata and facing an interview, presentation of the personal development plan, and mock interview workshops.
External Mentoring
A panel of external mentors was prepared in consultation with the mentees and internal mentors. Eminent personalities who made remarkable contributions in their respective fields were included in the panel. We have tried our best to include all components of external mentoring sessions as per the guidelines. Only those experts who have conducted mentoring classes elsewhere and experts from KSMDB College who have received excellent feedback were invited for this programme. Classs were arranged according to the convenience of the mentees. The mentoring programmes were conducted on weekends and holidays to ensure that the mentees do not miss out on their regular classes. The feedback from the students reveals that they have immensely benefitted from these external mentoring sessions. The external mentoring sessions started in the month of October 2019.
A total of eighteen external mentoring sessions were conducted for students in their first year. The components of each session were— review of an academic book: essential aspects of Research, SWOT analysis, goal setting; meet two experts through interactions, creativity and personality development, understanding the constitution and democratic values.
Seven external mentoring sessions were conducted for students in their second year. The components of each session were: reviewing a journal article, softs skills, presentation skills, gender sensitization and awareness of environmental issues. Students had prepared a questionnaire to assess the awareness of gender issues among their peers.