The Department was started in 1964 when Hindi was instituted as  a  Second Language. The Undergraduate programme in Hindi was started in 1981. Prof. Meenakshi Hariharan was the first Head of the Department. She was succeeded by Prof. M D Rethnamma, Prof. M K Sasikumar, Dr V K Sailajakumari and Dr R S Harikumar respectively. The Department achieves more than 90% pass percentage in most academic years including top positions in the University examinations. Our department has a vision and mission which aim at molding ideal students through holistic education. We believe that knowledge has to be guided by values oriented towards the welfare of the society. Our teaching and learning environment reflect this principle. 'Learn well and behave well' is the motto that leads us on.
Faculty members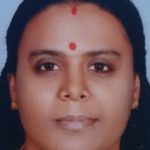 Dr.Dhanya L
Dr.Dhanya L is a scholar and a committed teacher. She has made significant contributions to Hindi Language and Literature Studies and has numerous publications to her credit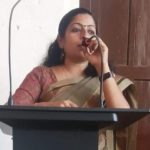 Dr.Jayashree S T
Dr.Jayashree ST is a seasoned academician and an author. She has published widely in both national and international journals and has penned two books as well.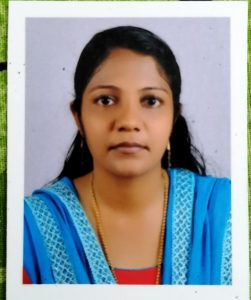 Dr . Shibina S
Guest faculty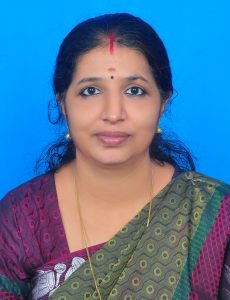 Dr. Sandhya Menon
Guest faculty