The Department of History in our college has a long history of more than fifty years. It has celebrated its golden jubilee a couple of years back and has remained consistent throughout the years with its quality in pedagogy and teaching. The primary focus of the Department is to nurture academic thinking, critical scholarship and competency in students so that they can be able to pursue post-graduate and research programs in various academic institutions of national and international repute. It is vital to mention that the faculty of the Department is part of various intellectual and academic exercises both in national and in international level. They have also contributed relentlessly to the development and growth of the Department and student community. It could produce numerous personalities in public spheres, varying from public service to academics. As a department, both faculty and students collectively aim to learn, relearn and unlearn history from different perspectives and do justice to Clio, the Goddess of History.
Programmes Offered
Faculty members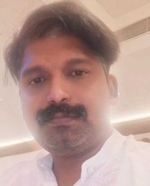 Mr. Lajith.V. S
Mr. Lajith V S is a scholar and academician who has an incessant passion for writing. He is currently engaged in the study on Women's engagement in the National Movement as part of his doctoral studies. He has been part of numerous national and international seminars and conferences and holds many publications to his credit. His social commitment along with his dedication to his profession is reflected in his teaching.

Dr. Ajayan T
Dr Ajayan T got Ph.D. in History from the University of Kerala with the Junior Research Fellowship of Indian Council of Historical Research. He joined as Assistant Professor of History at KSMDB College, Sasthamcotta, Kerala, in 2017. He was awarded UGC Associate Fellowship in 2019 tenable for three years. In February 2020, he was admitted to the Fellowship of the Royal Historical Society, London. He served as the Summer Faculty Fellow at IIT Delhi from 1 June 2020 to 31 July 2020. He received international travel grant to present a seminar paper in London from Kerala Council of Historical Research in 2022. In the same year, he got Faculty Visiting Scholarship from the Faculty of History of the University of Cambridge tenable for six months from June 2022 to December 2022. He availed the scholarship in November 2022.
He authors one book and fifteen articles including in Cambridge and SAGE journals indexed by popular international databases of Scopus and Web of Sciences. Currently, he is working on two major research projects funded by the ICHR and the ICWA as Project Director.  He is also serving as the resource person of the UGC HRDCs of the central universities. The publication of his two books are on the anvil.
He is also recognised research guide in History of the University of Kerala and two research scholars are working with him for the Ph.D. His area of expertise includes Modern India, Contemporary India, Indian federalism, Spanish Flu, Constitutional Studies, Higher Education and Research Methodology in History.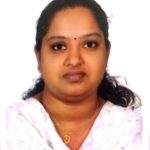 Dr. Santhi Jose
Dr. Santhi Jose is interested in Historiography with an unending passion for research. She has made significant contributions to the field of Agrarian History of Kerala. She is a committed teacher, organizer and a mentor for her students.