History of the Department
When Devaswom Board College, Sasthamcotta was established in 1964 as a junior college, Economics was one of the main subjects taught in the Pre-Degree course and only one member, Sri E.G. Govindan Namboothiri, taught the course. Later in 1967 the college was upgraded and during that year itself a B.A degree with Economics as main subject with Politics and History as subsidiary subjects was started. In 1981 Economics  became the first post graduate course instituted in this college. Ever since the Department of Economics has been making great strides with an average of 40 Students in the PG level and 220 in the UG level. The academic year 2017-2018 was the Golden Jubilee year of the department.
Programmes offered
B.A ECONOMICS with Human Resource Management as Open Course
M.A ECONOMICS with Industrial Economics and Agricultural Economics as Optional Paper.
Academic Achievement of Students
Third rank in MA University level during the academic year 2013-2014
6th & 8th position in MA University level during the academic year 2019-2020
Future Plans
To become a Research Department within two years
Planning Forum
Planning Forum is a Statutory Club of the Department of Economics for the overall development of its students
WITAM
WITAM is a seminar series and Inter- Collegiate paper presentation competition conducted by the students of the Department of Economics each year.
Succession List of HODs
| | | |
| --- | --- | --- |
| 1 | Prof. K Ramachandran Nair | 1967-1982 |
| 2 | Prof. Kalyana Sundaram | 1982-1983 |
| 3 | Prof. ChandraSekhara Pillai | 1983-1988 |
| 4 | Prof. Vasudevan Chettiyar | 1988-1994 |
| 5 | Prof. K.R Neelakanta Pillai | 1988-1994 |
| 6 | Prof.SylajaDevi.S | 2000-2012 |
| 7 | Dr. A.Indirakutty | 2012-2014 |
| 8 | Dr.D. Radhakrishna Pillai | 2014-2015 |
| 9 | Smt.LakshmyDevi C.S | 2015- till date |
List of Former Teachers
1
Sri.E.G Govindan Namboothiri
(later Principal of DBC Parumala)
1964
2
Sri. Kalyana Sundaram
(later Principal on Sri Sankara College Kalady)
1967
3
Sri. K Ramachandran Nair
(later Principal of D.B  College ThalayolaParambu)
1967
4
Sri.P.Chandrasekhara Pillai
1968-1988
5
Prof. Vasudevan Chettiyar
(later Principal on DBC Pampa-expired)
1968-1994
6
Prof. K.R Neelakanta Pillai
1969-2000
7
Sri.M.K.Sadasivan Pillai
1970-2000
8
Sri K Chandrasekharapillai
1971-1998
9
Sri.K Radhakrishna Pillai
1980- 1999
10
Smt.SylajaDevi.S
1980-2012
11
Sri . B.Janardhanan Pillai
(Later Principal of DBC, Sasthamcotta).
1980-2009
12
Sri K Krishna Kumar
(Expired)
1980
13
Sri. P.L. Padmakumary
1981-2011
14
Dr. A.Indirakutty
1982-2014
15
Sri Omanakuttan Pillai
1983
16
Dr.D. Radhakrishna Pillai
1980-2015
17
Beena .J
1983-2015
18
Priyadarsini.J
2012-2017
19
Sreekala.M
2012-2019
Faculty members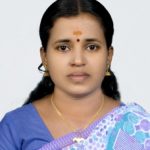 Dr . Lakshmi Devi C.S
Ms. Lakshmi Devi C.S is a cheerful optimist who always seeks the sunny side of life. She has closely studied the handloom industry in Kerala and has published widely on the problems and prospects of the industry. Her articles have appeared in national and international journals.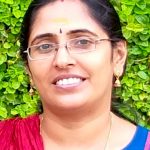 Dr . Maya P. K.
Ms. Maya P.K has been teaching for a decade now. Her areas of focus include issues concerning economic development and those pertaining to decentralised planning in the context of Kerala. Her articles have appeared in books and edited volumes.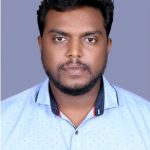 Dr. Sreejith A
Dr. Sreejith A is an economist interested in monetary economics, financial inclusion, globalization , decentralized development and fiscal policies. His research and publications reflect his rigorous enquiries in these fields.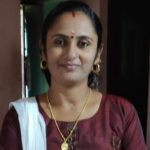 Dr. Sreekala M
Ms. Sreekala M is a hard-worker and a creative mind. She was chosen as the K.N Raj Fellow in 2014. She has successfully completed a UGC-sponsored minor project. Prof.Sreekala has also published self-instructional material for university students. Her articles have appeared in journals like ISDA, IEA and CDS.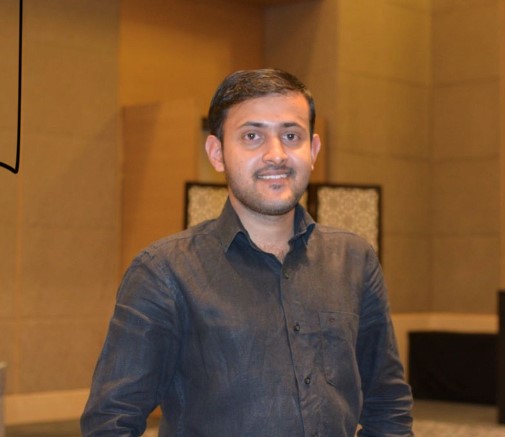 Dr. Rajesh. R
Dr. Rajesh. R have 8 years of teaching and research experience. Have worked for multiple research projects of UNDP, World Bank etc. Have teaching experience in India and Abroad in college and university level. Qualified UGC JRF.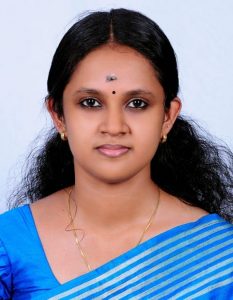 Dr. Niranjanaraj R.
Guest faculty