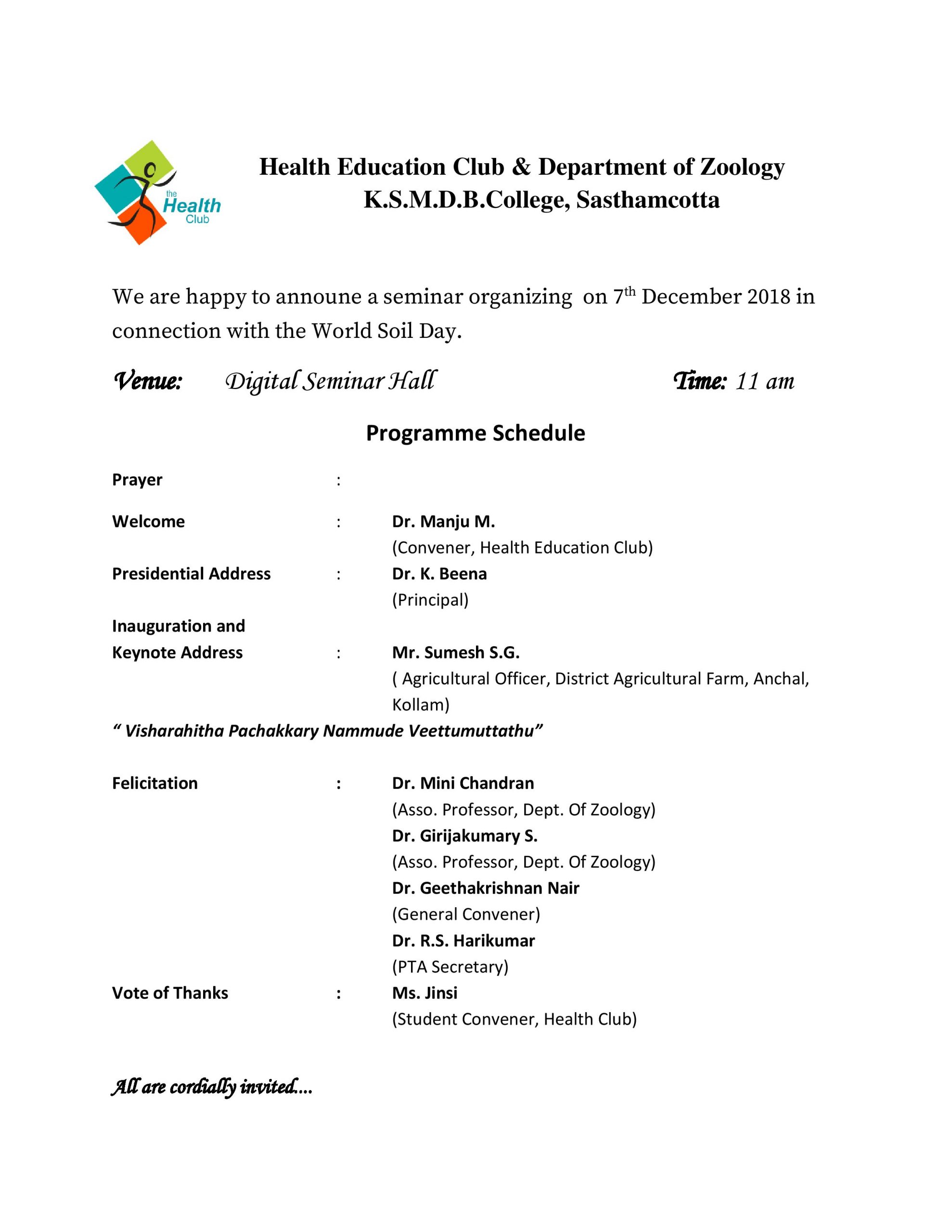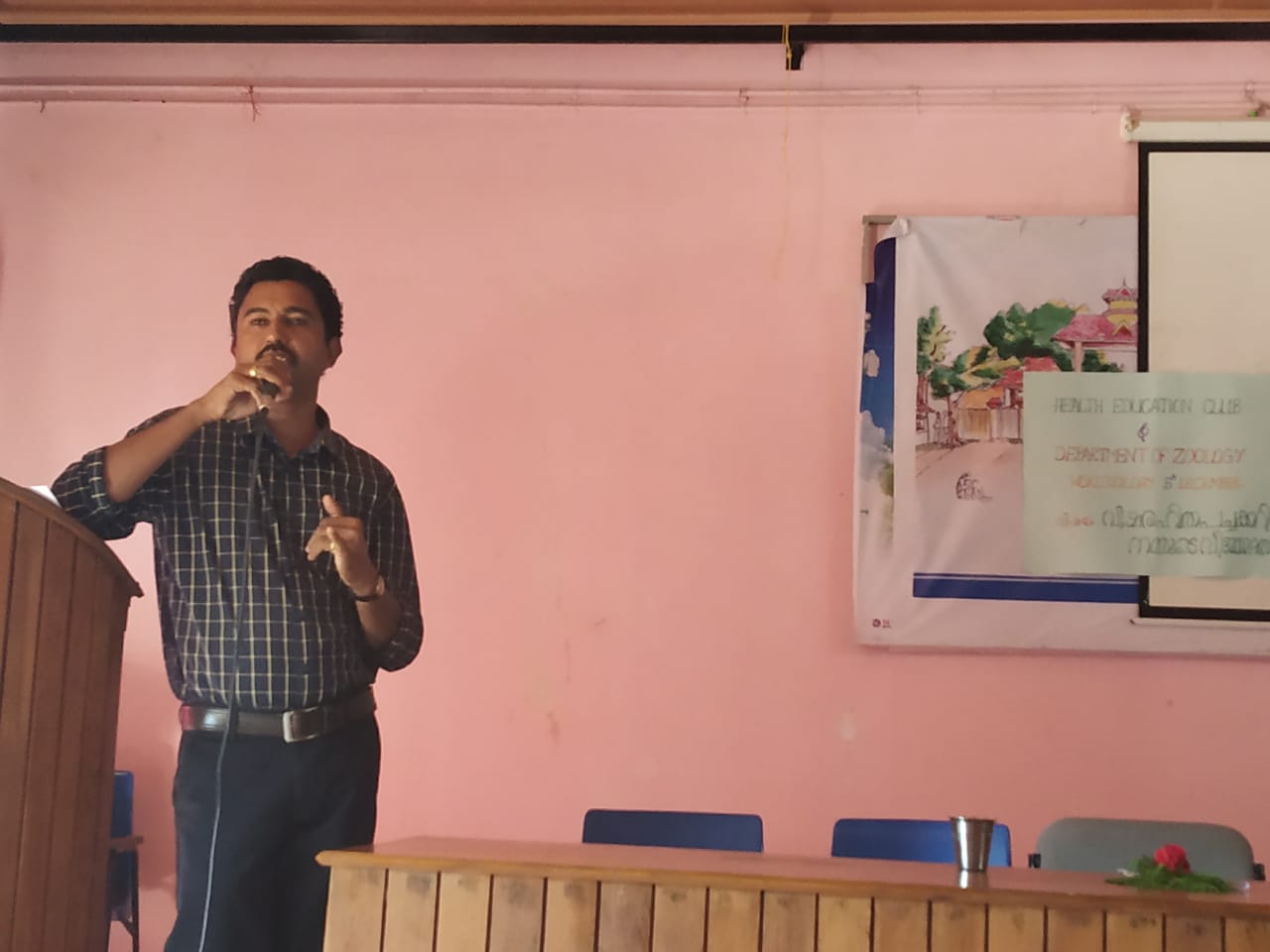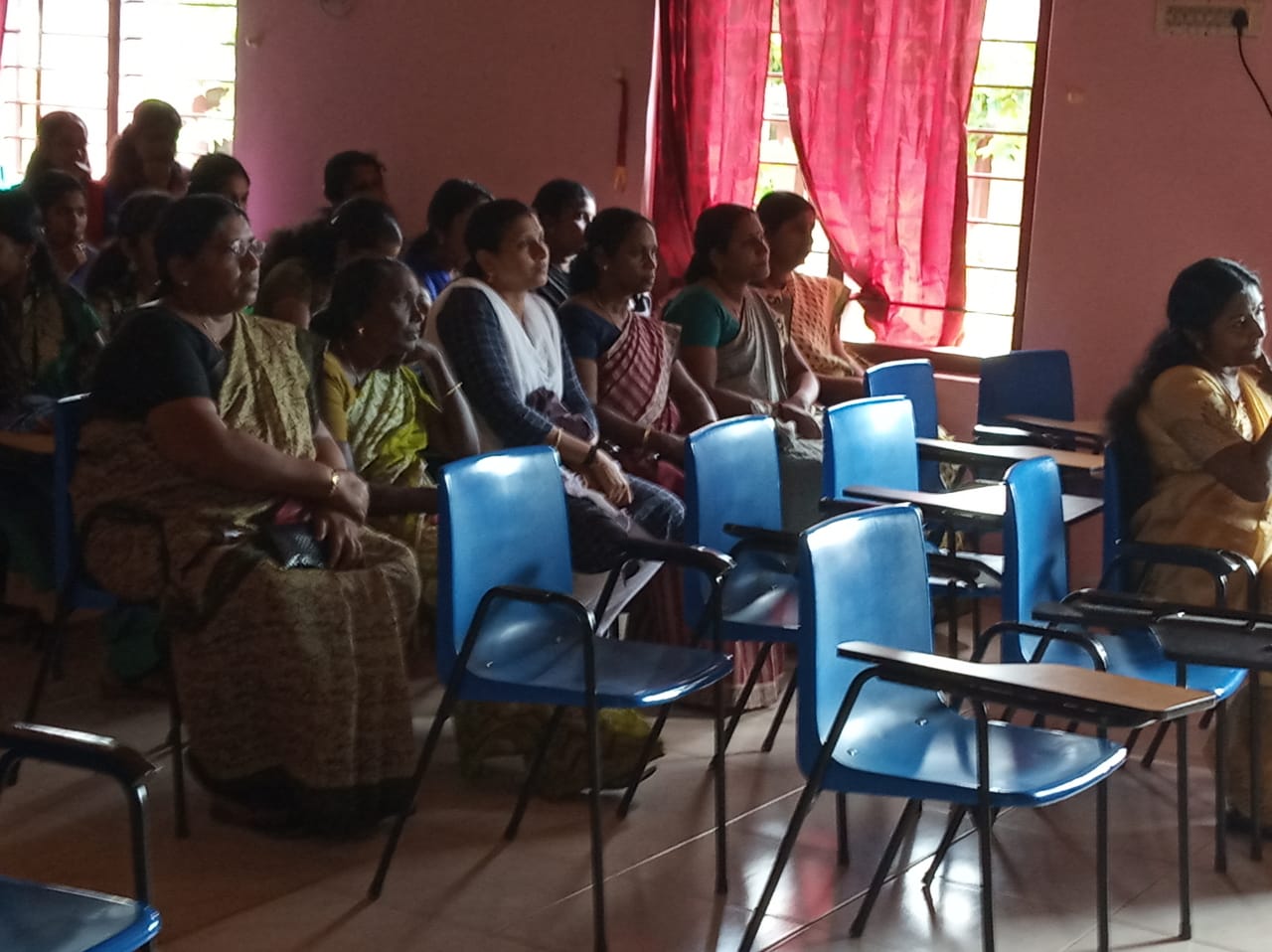 Health Education Club, KSMDB College, Sasthamcotta
 
The Health Education Club of the college aims to educate the student and staff community,other stakeholders and the public about leading a healthy life by organizing activities like seminars, exhibitions, expert lectures and various competitions. 
The club consists of a convener, and two members from the teaching community and
students from various departments
Health Education Club 2018-19
Convener- Dr. Manju M, Asst.Prof, Dept of Zoology
Members- Dr. Mini Chandran, (HOD, Dept of Zoology),
Dr. Shelma S, Asst Professor, Dept of Chemistry
Dr. Shameena Basheer, Asst Prof, Dept of Physics
Around 90 students from various departments
World Soil Day Observance
Health Education Club    in association with Dept of Zoology organized a seminar on Visharahitha Pachakkary nammude veetumuttathu on 7 th December 2018 in order to observe World Soil Day 2018. The function began at 11am in the Digital Seminar Hall. Dr. Manju M., convener, Health Education Club welcomed the guests and participants. The meeting was presided over by Dr. Beena K, Principal. Mr. Sumesh S.G. , Agricultural Officer, District Agricultural Farm, Anchal, Kollam, inaugurated the seminar and delivered the Keynote address on the topic. He discussed about the practice of growing various vegetables in our home premises, various pests affecting the plantation, and their control measures. He also distributed vegetable seeds to the participants. The Felicitations were offered by Dr. Mini Chandran C. (Asso. Prof. Dept. of Zoology), Dr. S. Girijakumary (Asso. Prof. Dept. of Zoology),
Dr.Harikumar R.S, PTA secretary and Dr. Geethakrishnan P (Coordinator, Clubs and Forums). Miss Jinsy George, Student Convener, proposed the vote of thanks. The meeting was ended at 2pm.